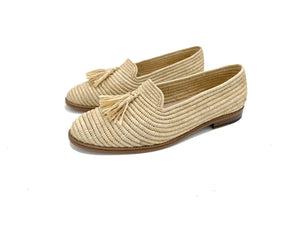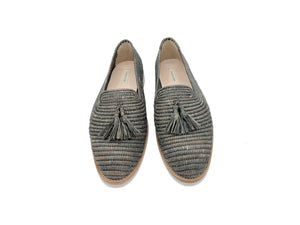 Despite Ramadan, traffic jams and horns punctuate one of the major arteries in the La Gironde district. In this beautiful morning, we only think of little things before we can once again find delicious dishes at sunset: properly adjust your bag, put on your shoes, follow the right path…
Upper : woven natural raffia
Dyeing : traditional craft dyeing
Outsole : leather
Inner sole : leather
The shoes are delivered in handmade hessian bags.
Handcrafted in Morocco.