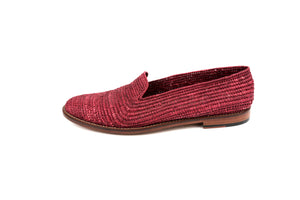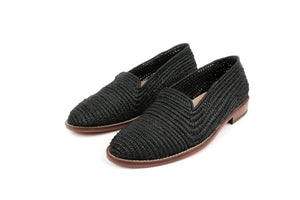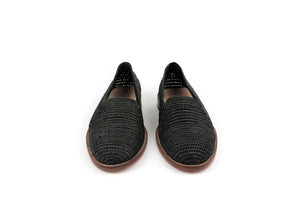 This elegant craftsman shapes the most refined moccasins in his factory.
As gifted as he is sympathetic, he is the beginning of this assured step, this bespoke look.
With a confident gesture, he weaves his web endlessly in the hearts of people.
Upper : woven natural raffia
Dyeing : traditional craft dyeing
Outsole : leather
Inner sole : leather
The shoes are delivered in handmade hessian bags.
Handcrafted in Morocco.